Floating comfort
Relax at water level
Unparalleled luxury at water level. A unique place to share and enjoy the finer things in life whilst relaxing in comfort on one of our platforms. Offering freedom from the confines of the yacht, a new space that's perfect for sunbathing, finding that moment of peace, or enjoying a blissful sunset.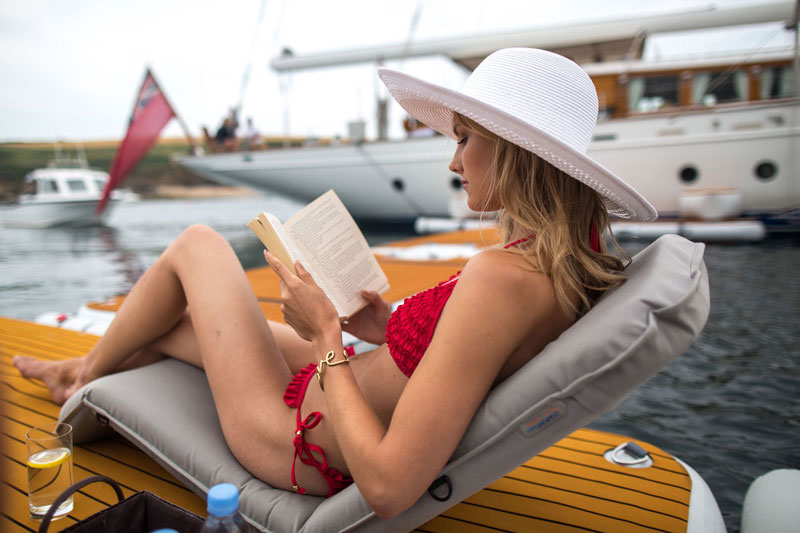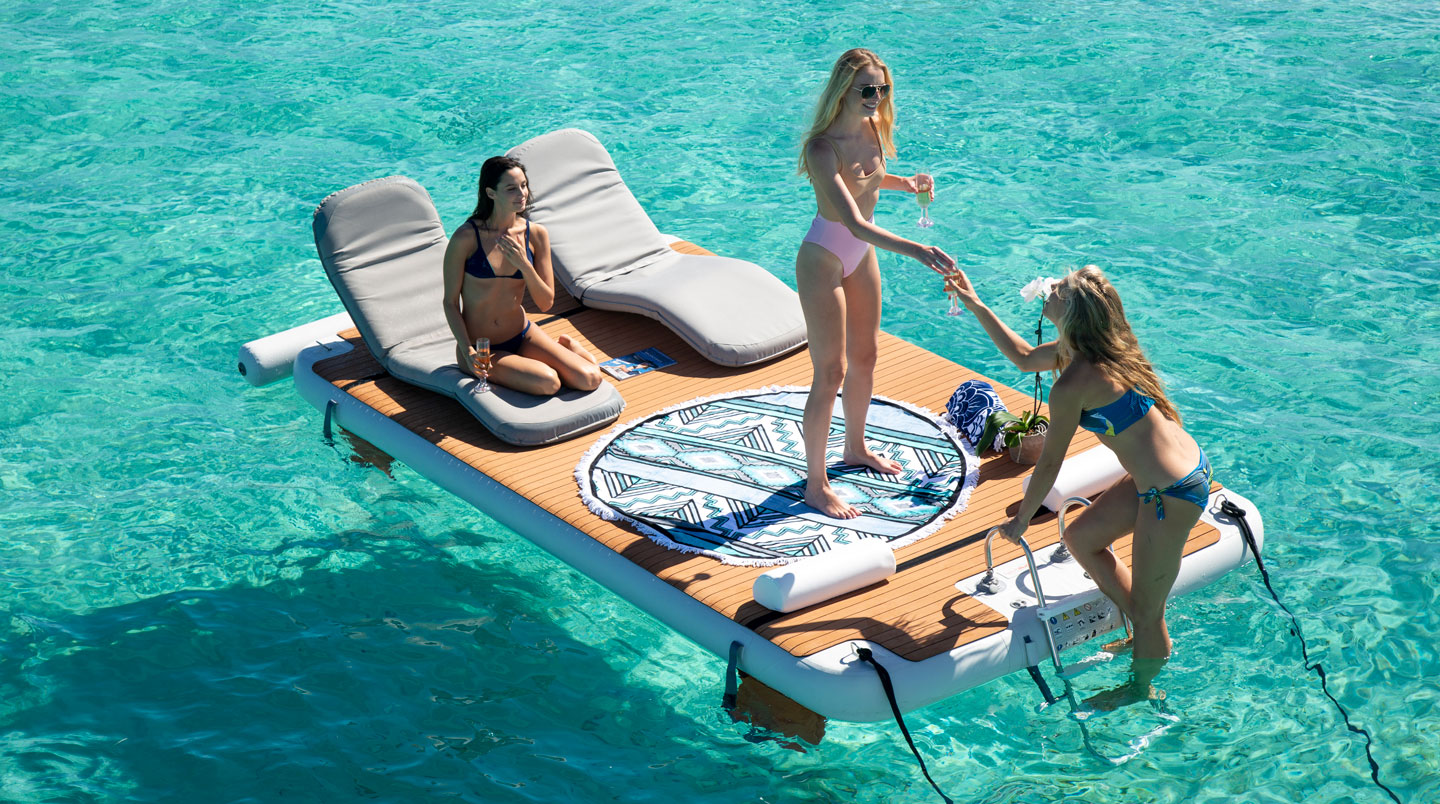 Your own private island
Perfect serenity
Add a new perspective to your yachting experience by taking the comforts of the yacht even closer to the shore. With the NautiBuoy Marine Platform streamed off the back of the yacht or anchored off the beach, you can choose exactly where you want to be and create perfect serenity.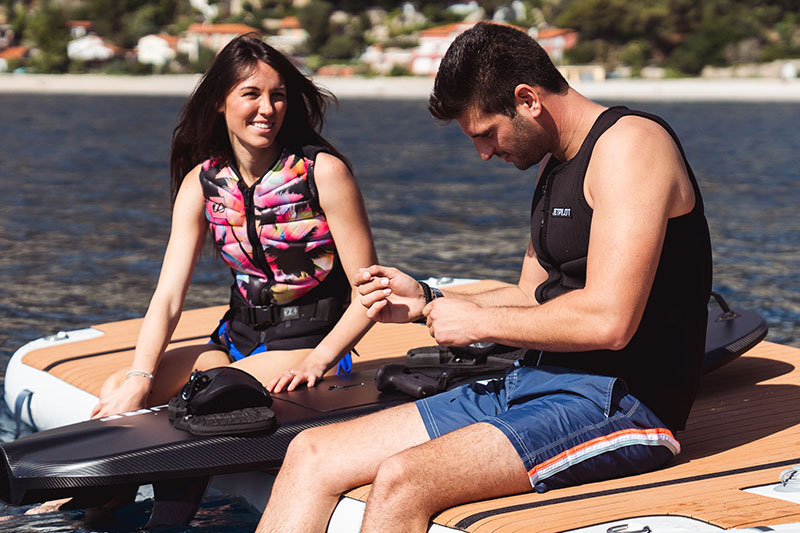 "Relaxing at water level is not possible onboard, so it adds another dimension to our guests' charter experience. They now have the ability to swim to their own small island with its own boarding ladder, float around in peace in the shallow water, and enjoy the sun whilst dangling their legs in the water in silence." T. Endersby, MY Heavenly Daze
Safe watersport fun
Made even easier
A great place to have fun in the water with friends and family. You and your guests can enjoy a multitude of sports and activities, easily swapping from one to another. Not only does it provide you with a fantastic swim platform, but also an ideal area for sunbathing and relaxing. Covered with a non-skid soft surface and made incredibly stable by a unique ballast system, the NautiBuoy platform offers a safe spot for activities on the water.
Yoga & fitness
A different dimension
Discover an alternative place of freedom to enhance your fitness and meditation practice. With no disruptions, you can focus solely on your physical well-being and mental state of clarity. Enjoy the freshness of the breeze, the warmth of the sun and the calming movement of the ocean.

Create a new space that's just for you.
Accessorise
For extra enjoyment