The Foundation of NautiBuoy
Both founders and directors of NautiBuoy have backgrounds in the Superyacht industry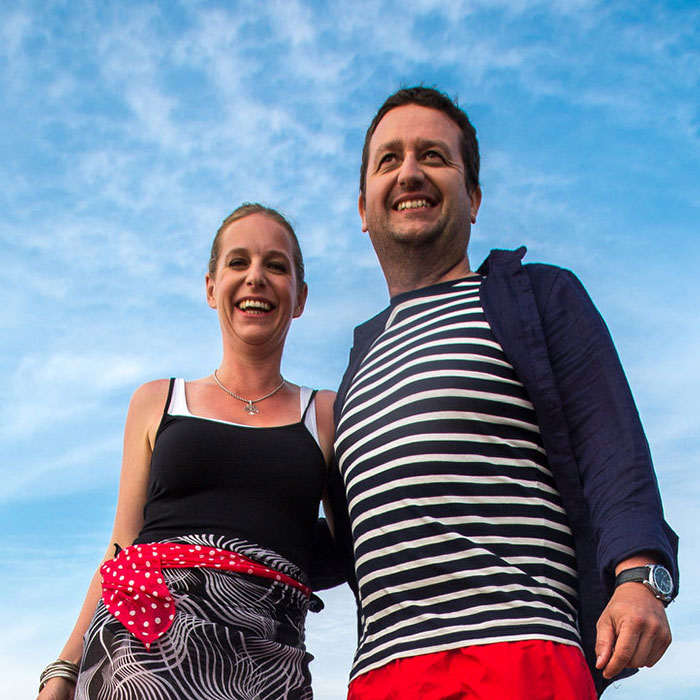 Nina Anderson started work as stewardess on large Motor yachts in the Mediterranean as well as in Mexico and the US. She was quickly promoted and soon became Chief Stewardess. In this role she naturally picked up a keen eye for guest welfare as well as perfect attention to detail. With her unique style, she has created the ultimate range of platform leisure accessories.
Clay Builder was brought up sailing in Mallorca on his fathers yacht and windsurfing school. At 18, he completed a years mariner graduate programme. After 5 years as a yacht trainer and running flotillas in Europe, he began an 11 year career on several large sail and motor yachts as Bosun, Mate and eventually Officer.
After 100s of wash downs using guest ready tenders and even more hours repairing jet ski's and damage caused to transoms, as well as frustrating days spent looking for marina rafts, Clay realised the need for a multi-functional inflatable platform that yachts could always have access to and easily stow on board.
They both also saw the need for a stable leisure platform where guests could relax, close to the water on a floating island of comfort, or dock their jet-skis safely whilst enjoying the water sports on the yacht.
Their aim was to produce a premium quality platform of superior durability and multi-functionality. Whilst working together on a Med based motor yacht, NautiBuoy Marine was born.