Floating comfort
Accessorise for extra enjoyment
Relaxing so close to the water is one of life's most enjoyable pleasures. You can enhance your sunbathing and relaxation by adding that extra layer of comfort and luxury to your platform.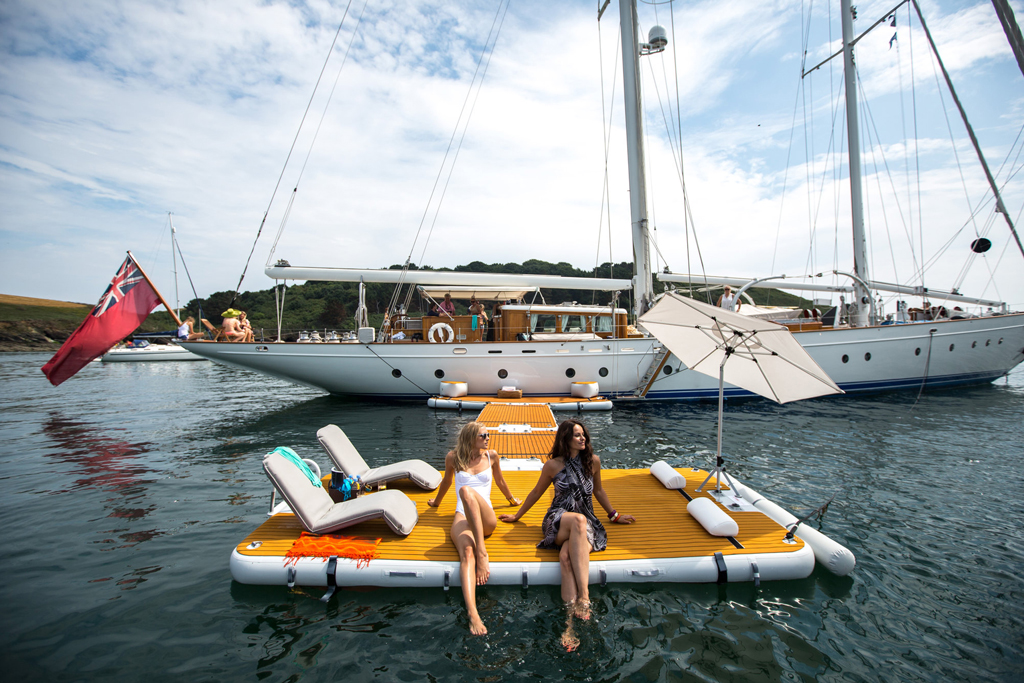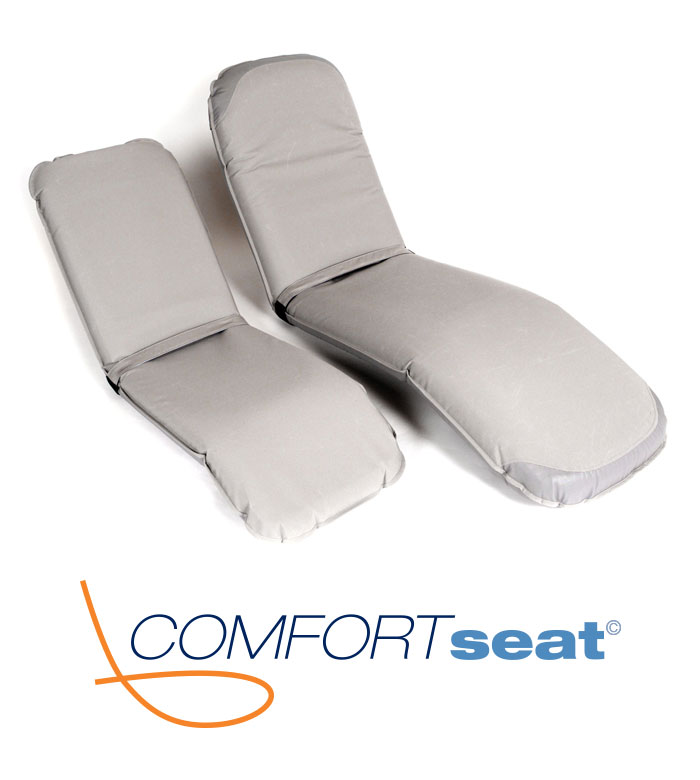 Comfort seats
Relax
The comfort seat combines quality, beauty and comfort with innovative design. Whether you prefer to relax on the platform, the boat or the beach, the comfort seat makes an ideal spot to unwind.
Made from high quality Sunbrella® fabric specially designed for outdoor use, the comfort seats are hinged to provide both back and leg support. They have no hard exterior parts and come with the added benefit of stowing completely flat.
You don't have to worry about the seats going overboard. The fastening belt secures the seats to the platform in one easy step. They've been designed for easy removal so you can use the seats wherever you choose.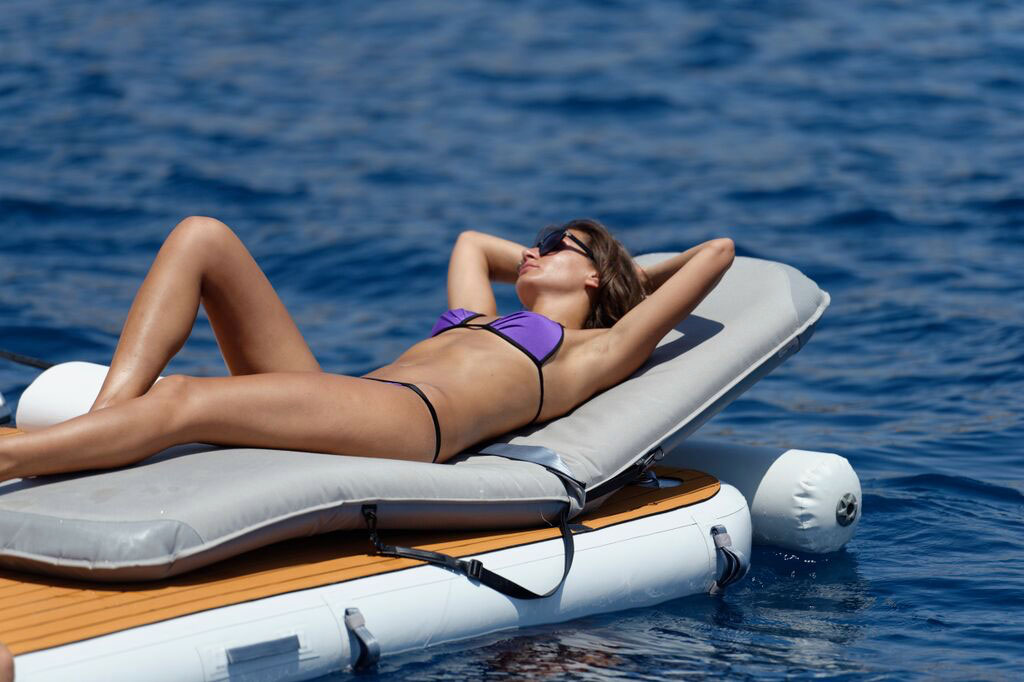 Luxury headrests
Enjoy
Like bringing your bed pillow to the platform the headrests provide a snug but firm support whilst you stretch out and relax.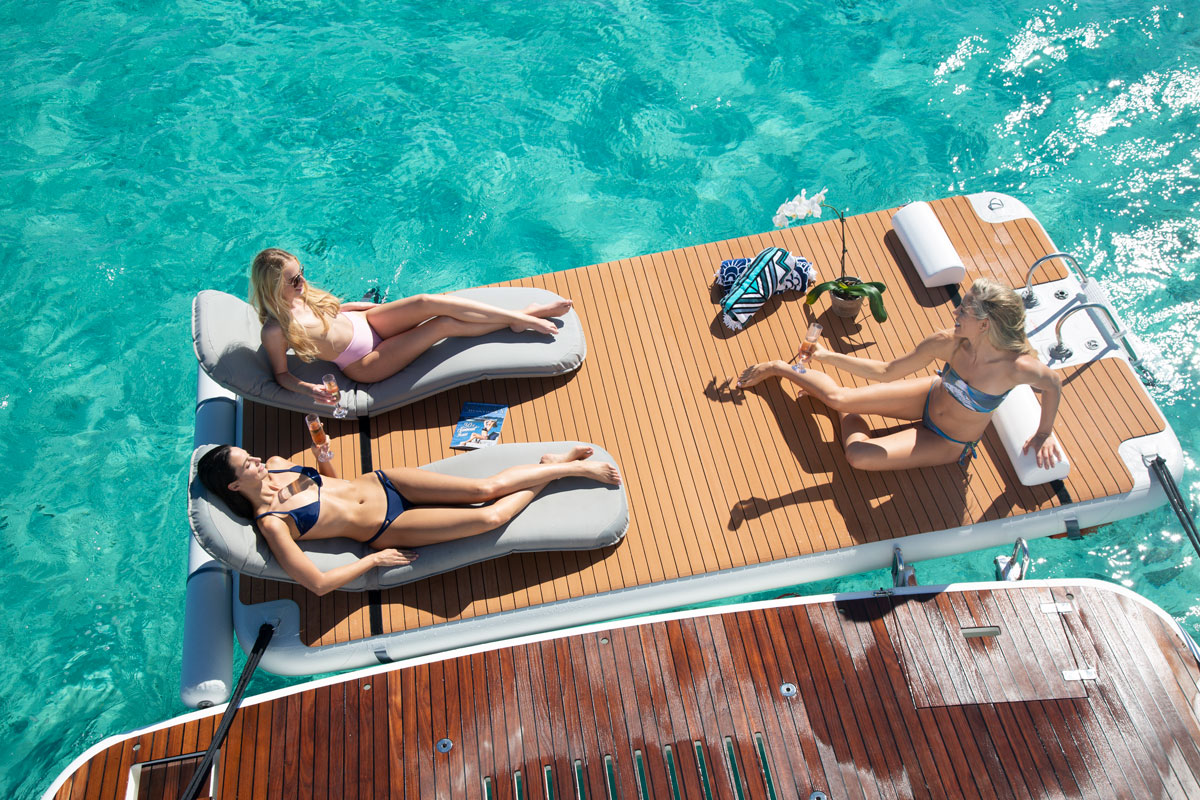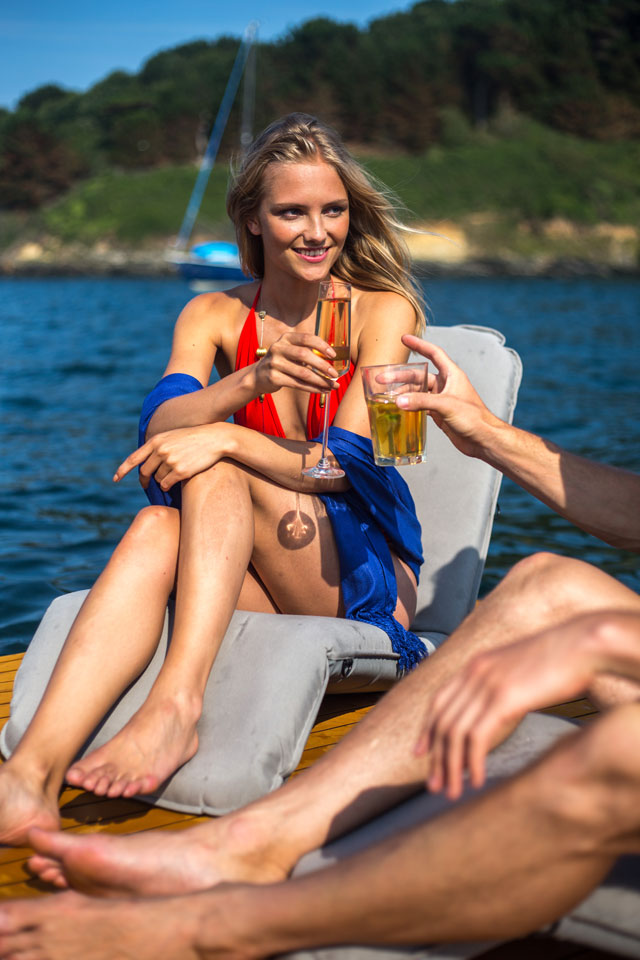 Classic or luxury
What ever your preference
Take your pick from two superb leisure packs – the Classic or the Luxury Leisure Package.
Both packs comprise two portable comfort seats, two fastening belts and two luxury headrests.
The difference is in the size of the seats.
Luxury comfort seat
195cm x 58cm x 10cm / 6ft 5" x 1ft 11" x 4"
Classic comfort seat
145cm x 48cm x 8cm / 4ft 9" x 1ft 7" x 3"
Securing your accessories
Velcro fastening
All the platforms come as standard, with two soft Velcro strips strategically located on the top surface. The comfort seats and headrests sit firmly on the strips and have been tested for their secure fastening in a University Wave Lab. There's no fear of losing them to the sea when the wind or swell picks up