Endless possibilities
Secure & simple connections
One of the key features of our platforms is the Air Toggle System, which as well as allowing them to be linked in multiple configurations, also provides a 2nd air chamber for safety.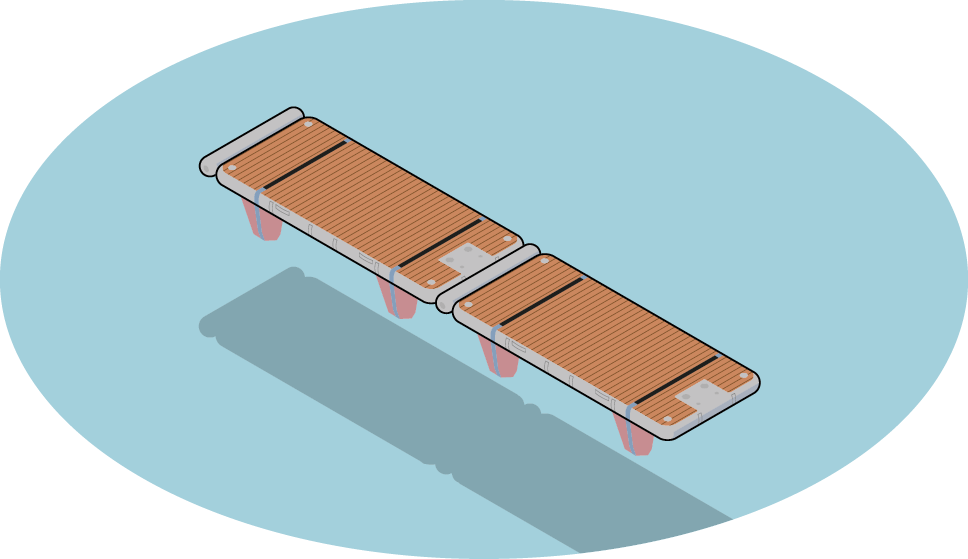 End-to-end linking
Allows for longer maintenance platforms, walkways and pontoons.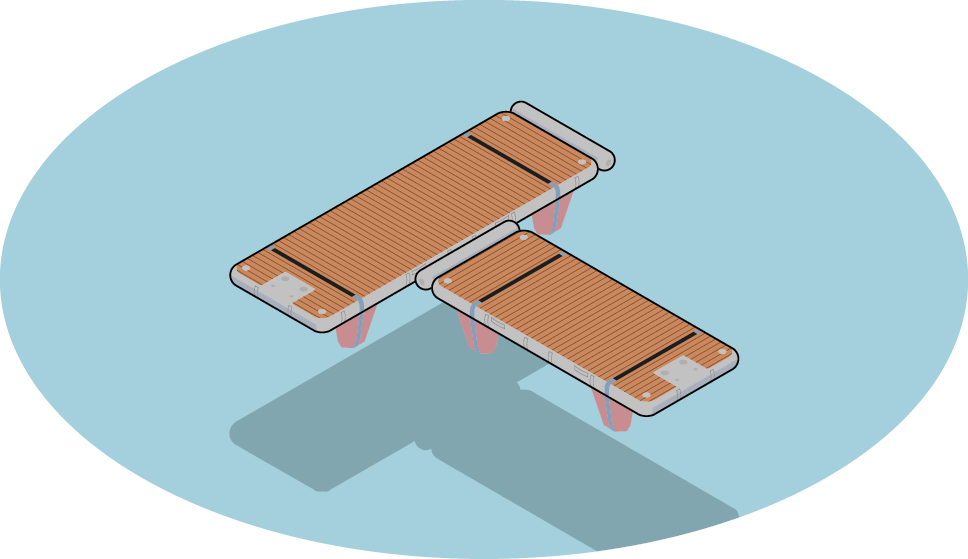 Jet-ski dock (T-shape)
Makes an ideal jet-ski dock.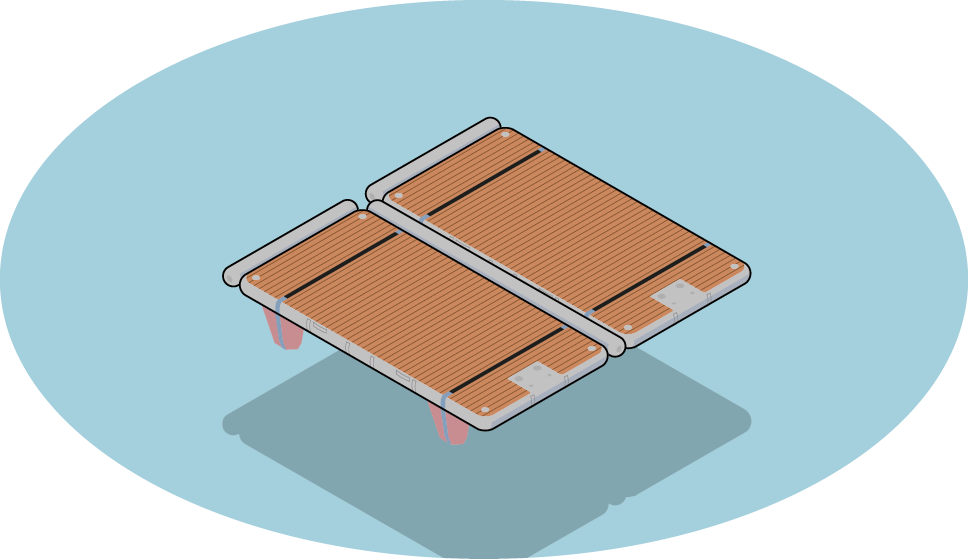 Side by side linking
A wider space for your own private dock or dinner party.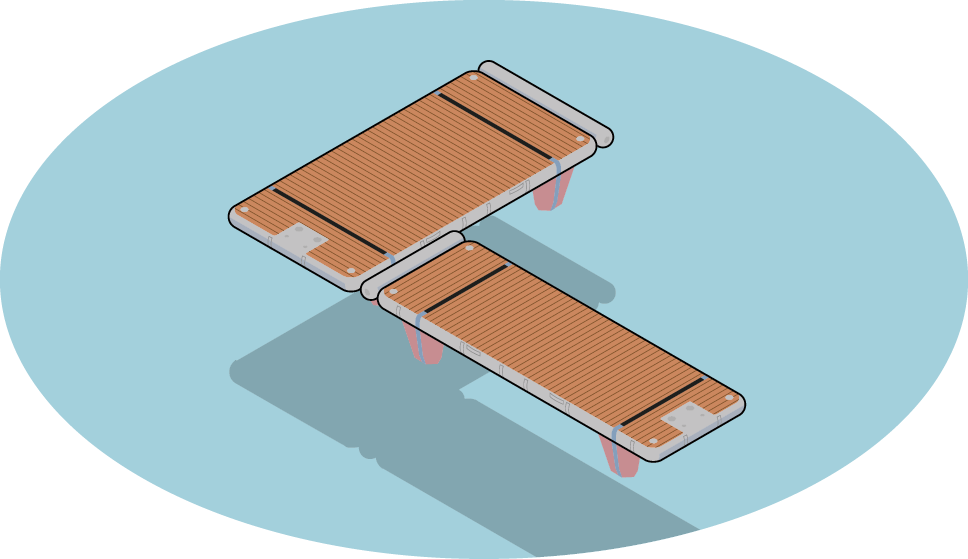 L-shape linking
Makes a great drop off point for guests in a tender.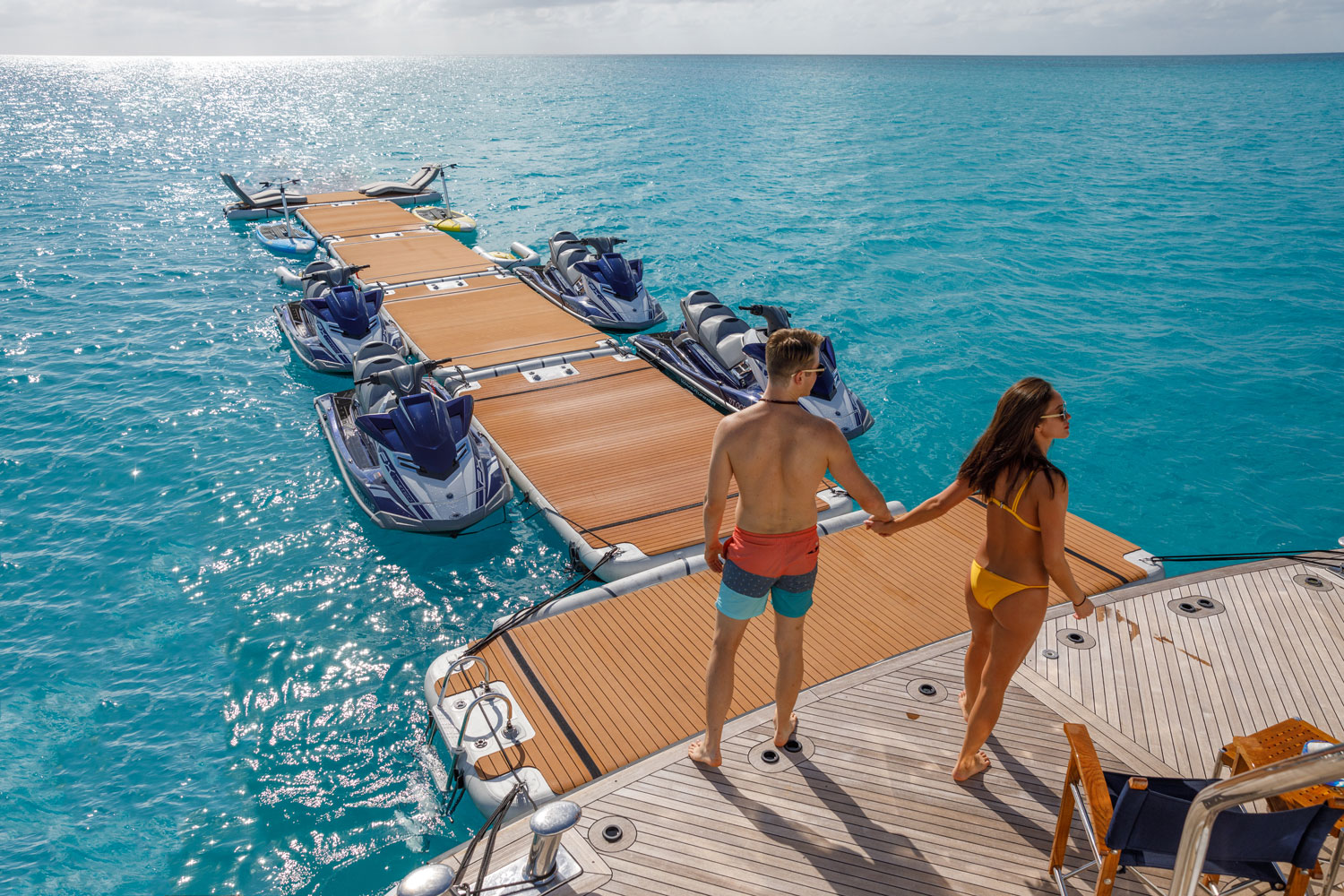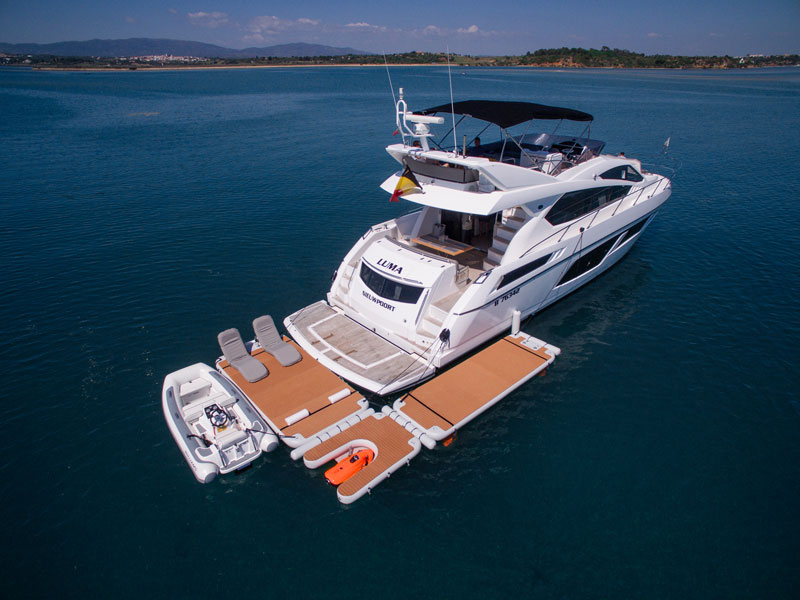 Configurations
The freedom to choose
The revolutionary patent pending Air Toggle linking system is unique to NautiBuoy Marine. Quick and easy to inflate, you can change configurations with very little time and effort.
Cleverly designed, the system enables you to link all four platform sizes to one another to create anything from jet-ski docks to longer pontoons and shapes that allow access to any part of the yacht.
The Voyager series enable all linking configurations. The Sports series end-to-end only.
Safety
For you and your yacht
Not only does the Air Toggle System add flexibility with connection, it also provides our platforms with a 2nd air chamber for safety, meeting strict EN 15649-1-2-3:2012 compliance regulations.
Designed to stop the platforms rising and falling on top of each other in swell, they also prevent possible entrapment between connected platforms. The Air Toggle system keeps the platforms level with each other during any movement.
See the Air Toggle and Transom Bumpers in action whilst tests were carried out in Plymouth University at the COAST Lab wave pool. The jet-ski dock, configured from an Ocean 525 and an Ocean 375, was subjected to low and high frequency waves for 9 hrs.
The Air Toggles are fabricated from German high strength PVC and have A6 Leafield Marine 5.5 psi/ 379 MB pressure release valves installed for safety. They are quick and easy to inflate using the Bravo double action SUP stirrup pump.