Dual functionality
Convert to a maintenance raft
Keep the tender guest ready and use the platform as a fantastic tool for carrying out all topside maintenance instead. As well as being quick to inflate, it's amazingly simple to convert from a guest leisure platform to a fully equipped crew maintenance raft.
Fully protective fitted cover
Non-skid, durable, marine grade construction
Designed to fully protect the platform during all painting, varnishing and washdowns, the cover is user friendly, easy to clean and quick to stow.
The top surface is diamond non-skid for resilience and safety and has two Velcro strips stitched at either end for accessory attachment. The borders are made from high strength, abrasion, mildew and resistant fabric and are designed to fit snugly to the platform. It's been purposefully designed in a light reflective colour to prevent getting hot underfoot. Full access is still available to the valves, MPM's and end Air Toggle loops.
Due to design changes and improvements, the products present in the picture may not exactly depict the products purchased by the consumer.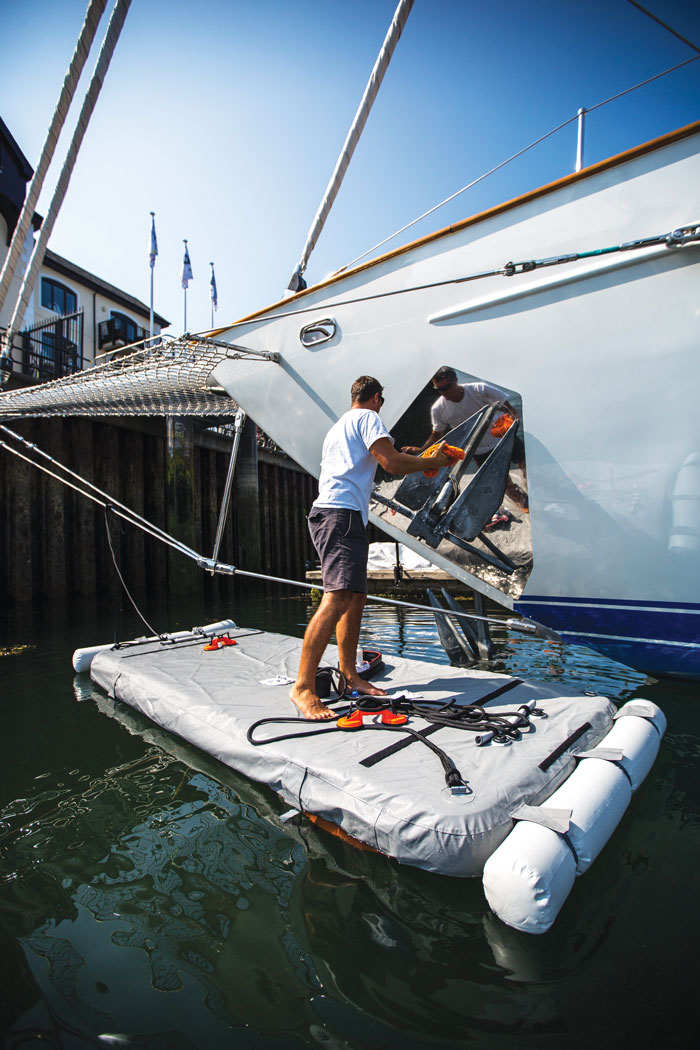 Yard maintenance
Extra long rafts
The design of the cover still allows for the connection of platforms end-to-end for those big yard maintenance projects. A connection cover is also available to provide protection to even the air toggles.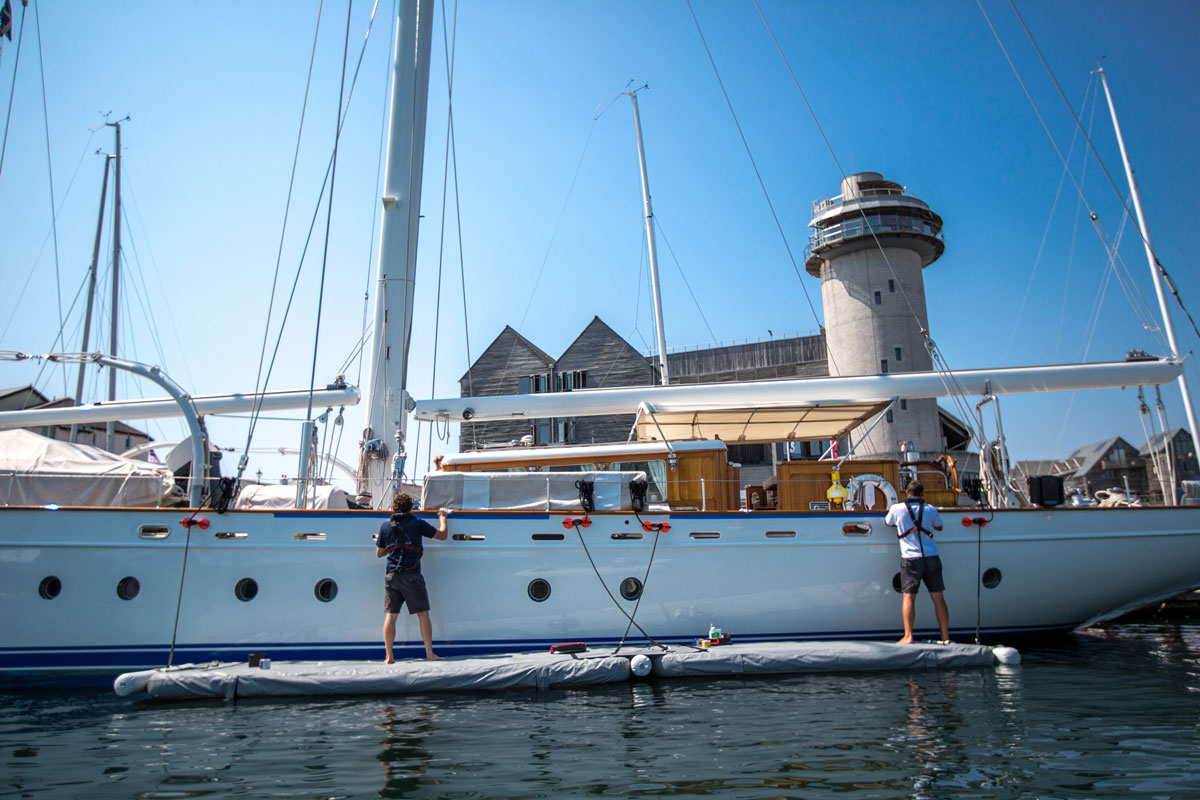 Hose holders
Put an end to hose loss
You can now work quickly and efficiently around the vessel without playing tug of war with the hose, keeping it exactly where you need it for a trouble free wash down. Two hose holders easily attach to the platform MPM's and hold it in position, whilst you focus on the job in hand. Get those top sides finished in record time.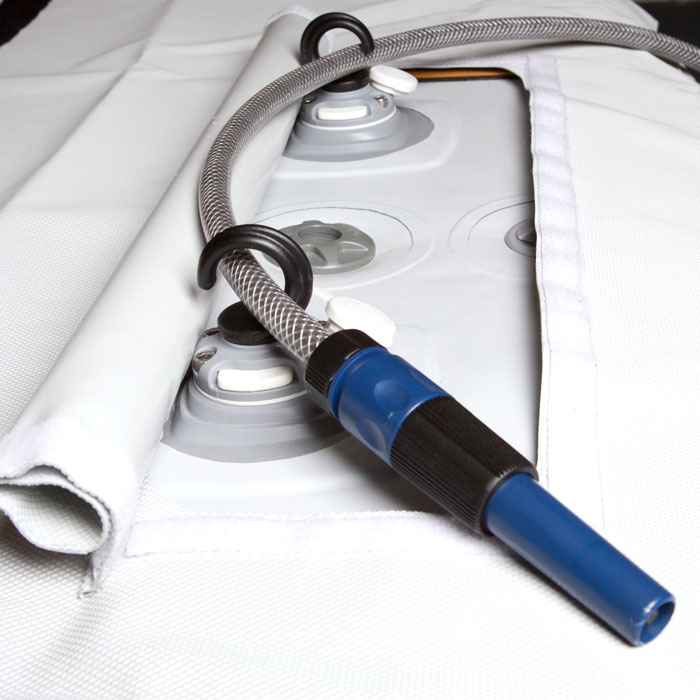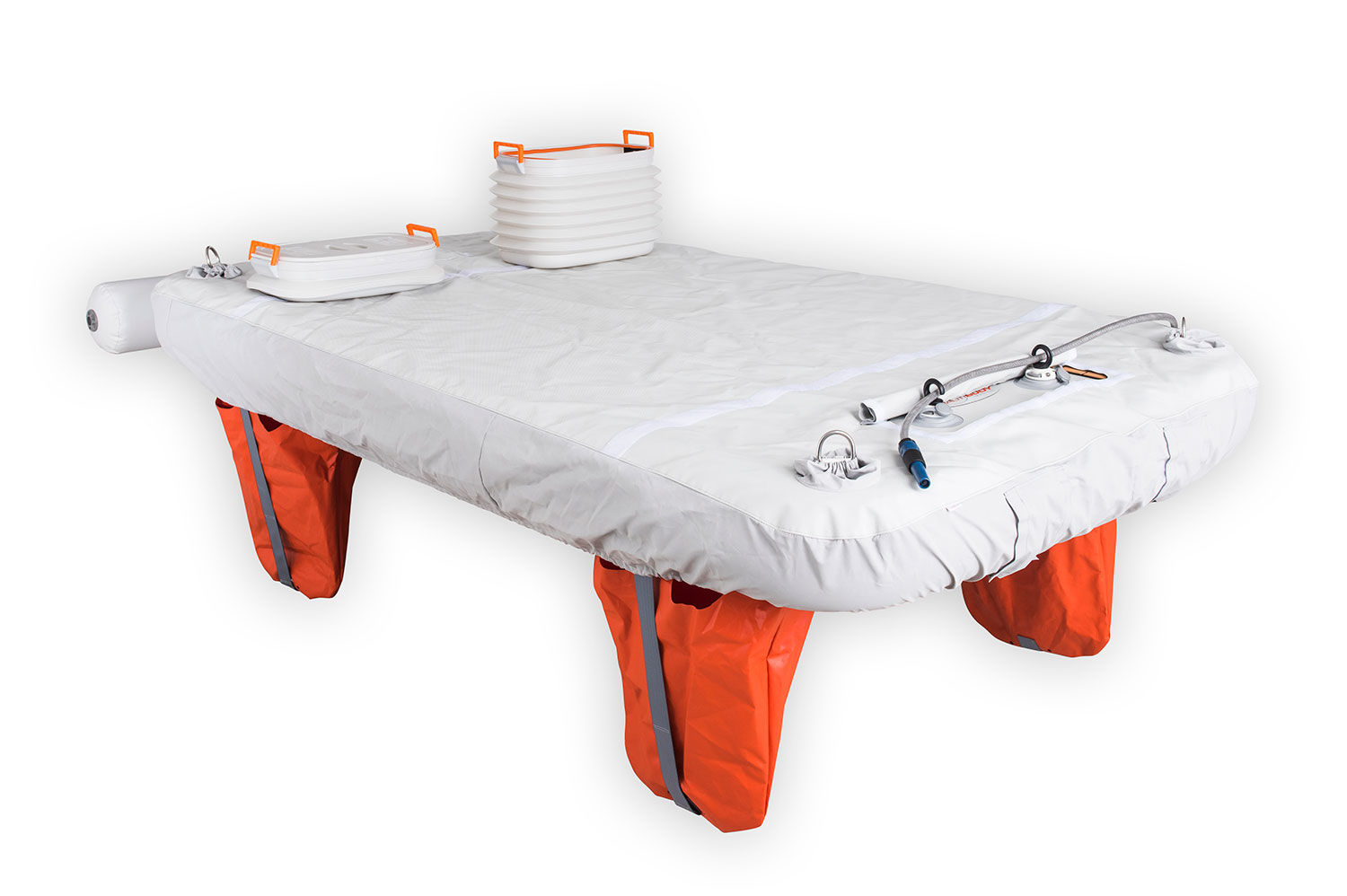 Diamond Maintenance add-on
Convert the Diamond Platforms
Without the use of the cover, the Diamond Maintenance add-on quickly converts any Diamond Platform into a light work raft. Each pack comes with two Velcro bottomed 37 litre collapsible buckets, four hose holders, 2 x Suction cups with cleats and 2 x 8m (26't),14mm (0.5") eye spliced polyester dock lines.
For those messier paint jobs the Diamond Platforms can still be converted using the Maintenance Pack with the cover.
Maintenance pack
What's included
Each pack comes with a protective non-skid maintenance cover, two Velcro bottomed 37 litre collapsible buckets and four hose holders. There are four different sized packs available depending on which size of platform you wish to convert.